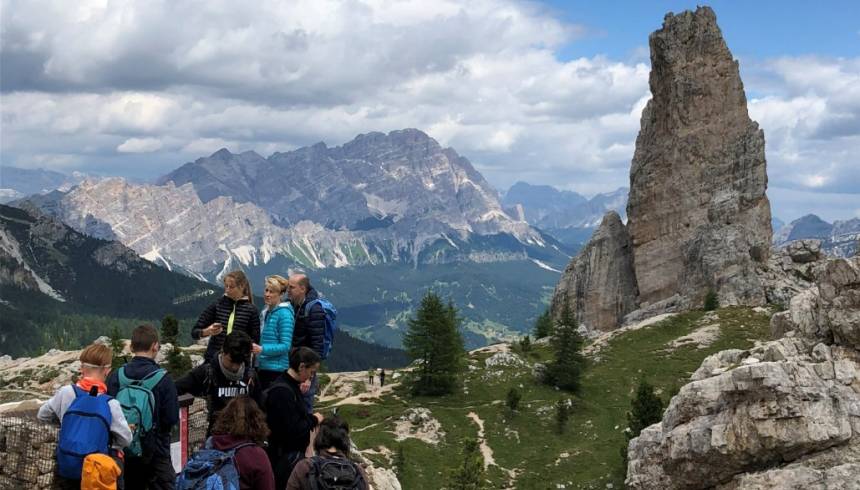 26 Jul 2023
Lagazuoi Open Air Museum in the Dolomites
Lagazuoi Open Air Museum in the Dolomites

Still today the traces of the Mountain Warfare (1915-1918) on Mt. Lagazuoi are visible, united in a large open air museum.
The 2,835 m high Lagazuoi, a peak in the Fanes Group in the Dolomites, was the scene of bitter battles between the Italian and the Austro-Hungarian forces during World War I.
If you are in this area, you can visit this truly fascinating and unique open-air museum-fortresses, war tunnels, remains of trenches and machine gun posts dug into the cliffs are visible. Many of them have been cleared and restored in a cross-border project between Italy and Austria and made accessible again.
Hiking paths on Mt. Lagazuoi constituting a 5 km² large open-air museum between the Passo di Falzarego and the Passo di Valparola mountain passes. It is divided into three areas: Cinque Torri (cannon batteries of the Italian troops), Sasso Stria (one of the most important Austrian positions) and the Tre Sassi Fortress where nowadays the equipment and the items of a soldier's life in the mountains are exhibited.
The Lagazuoi Open Air Museum is accessible in different ways: by the Lagazuoi Cable Car from the Passo di Falzarego, on the "Path of the Front-line" or on the more demanding "Kaiserjäger Path". The 20 km long hike "On the traces of the battle front", however, starts at the Passo di Falzarego mountain pass and leads to the area of Cinque Torri, partly along the "War Tunnel Path".
This hike between history, nature and impressive peaks along well-signposted paths is the tour on the traces of the battle front at the Lagazuoi, called "Giro della Grande Guerra" in Italian. The name comes from the Mountain Warfare in the Dolomites, which formed the front line between Italy and Austria in WWI (1914-1918). Some particularly fierce battles were fought on the 2,462 m high Col di Lana in the Fanes Group.
From the Passo di Falzarego mountain pass uphill on the path no. 402 to the Forcella Travenanzes wind gap, if you follow path no. 20B towards the Bivacco Chiesa and Rif. Scotoni mountain hut, you can arrive to the beautiful Lake Lagazuoi.
You can visit this open-air museum in summer as a hike and in winter as a ski tour to these memorials of the battle front.