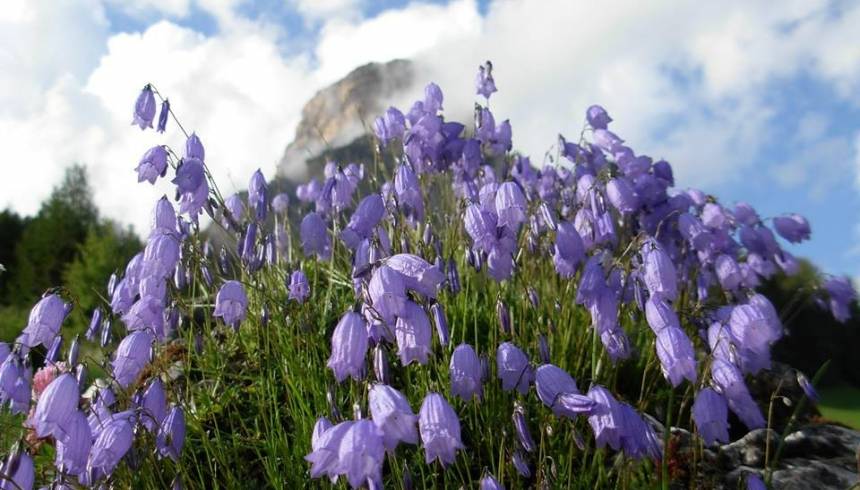 26 Jul 2023
Natural park of Cortina d'Ampezzo, Dolomites
Natural Park of Cortina
The park covers an area of 11,200 hectares north of the centre of Cortina d'Ampezzo.
Established in 1990, the Natural Park of the Ampezzo Dolomites covers an area of 11,200 hectares north of the centre of Cortina d'Ampezzo, toward the bor­der between Veneto and Alto Adige. Born with the consent of the General Assembly, in virtue of the specific ancient form of nature manage­ment with which they have protected the Ampezzo natural heritage for hun­dreds of years.
The protected area
The protected area extends north toward the South Tyrolean Park of Fanes, Senes and Braies, with which it forms one of the largest naturalis­tic areas in the heart of the Dolomites. The protected area, which contains no residential settlements or ski facilities, includes the mountain ranges of the Tofana, Fanis, Col Bechei, Croda Rossa d'Ampezzo and Cristallo, divided by the valleys of Travenanzes, Fanes, Alta Valle del Boite and Felizon.
The park contains a wide variety of nat­ural habitats in water, prairies and high-altitude forests - some very ancient - and various types of rocky environments. The wide range of habitats, forestry and pastures give rise to an unusu­ally rich biodiversity
Fauna
160 species of vertebrate animals live in the park, including 31 species of mam­mals, 113 species of birds and 16 species of amphibians, reptiles and fish. Some animals are easy to spot, such as marmots, deer, foxes, squirrels and eagles, as well as many birds. Other species are more difficult to come across as they hide in woods and in remote areas. These include the capercaillie, the ptarmigan, vari­ous types of owls, white hares and rodents.
Flora
The park also contains a wide variety of plants with 68 species of trees and shrubs, 32 species of ferns and horse­tails, and more than a thousand spe­cies of flowers, including 35 species of orchids and a dozen endemic species exclusive to the Dolomites. Tourists and botanical enthu­siasts from around the world visit the Dolomites to admire the flowering of the Scarpetta Madonna (Cypripedium calceolus), one of the most beautiful orchids in the European flora.