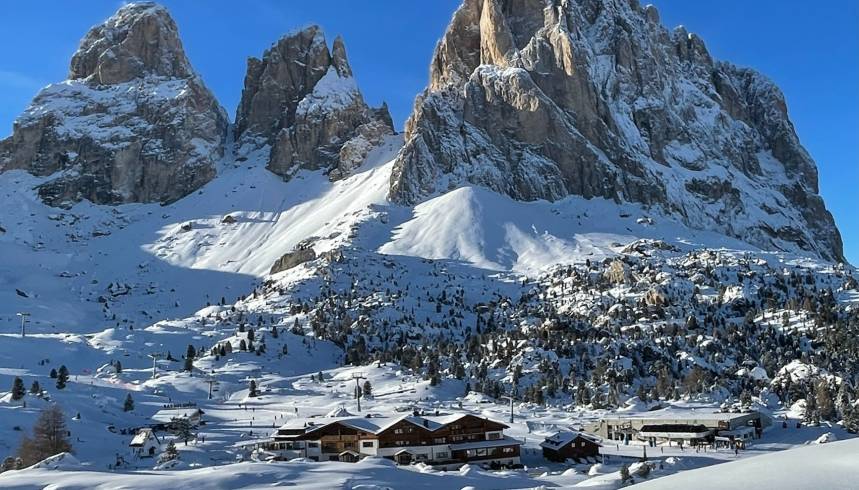 11 Mar 2023
​The longest Giant slalom in the world held in the Dolomites
The longest Giant slalom in the world: Südtirol Gardenissima
On 01 April 2023, the biggest giant slalom race in the world will take place for the 25th time.
In recent years, the giant slalom has developed from a simple ski race into a sporting event that attracts thousands of spectators to Val Gardena in the Dolomites in South Tyrol in Italy.
Up to 700 participants can take part in the race which means that the places are limited. If you'd like to test your skills with other ambitious amateur skiers and celebrated professionals, then you should be constantly in the loop to not miss out on the start of registrations.
During this event, participants and onlookers alike have the opportunity to meet World Cup skiers and skiing legends! The Südtirol Gardenissima covers 6 km of slopes and starts on the Seceda run at an altitude of 2,518 m, dropping down to the valley station of the Col Raiser near Selva Val Gardena at an altitude of 1,485 m. The athletes are called to overcome an elevation gain of more than 1,000 m and to ski through 115 goalposts. The participants start in pairs.
The Südtirol Gardenissima Kids skiing competition
Since 2016, it has become a tradition that on the day after the adult's Giant slalom racing, a skiing event is dedicated to children and their compete in their very own giant slalom. The run is 1.9 km long and it has a drop of 350 metres. It starts on the Seceda and the finish line will be the valley station of the Fermeda chair lift facility. This year the The Südtirol Gardenissima Kids skiing competition will take place on 03rd April.