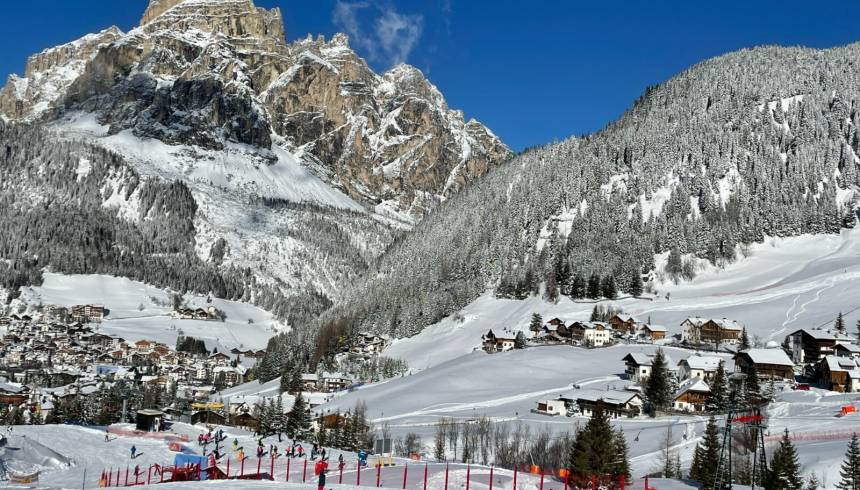 11 Mar 2023
​History lessons on skis in the Dolomites
History lessons on skis in the Dolomites
A 80 km long ski tour leads around the Col di Lana area in the Dolomites in the North Italian region of Belluno, where heavy battles during WWI were fought.
The "Giro della Grande Guerra" (First World War Ski Tour) takes you round Col di Lana, venue of the Mountain Warfare during WWI. This area bears traces of several battles and there are numerous findings from those times such as fire trenches, defensive corridors and forts.
The tour can be done in 7 hours, an early start is recommended. Starting in the Alta Badia region, the First World War Ski Tour proceeds like this: Corvara - Campolongo pass to Arabba - Porta Vescovo - Malga Ciapela mountain hut - ski shuttle to Alleghe (Civetta ski region) - ski shuttle from Pescul to the edare mountain hut - Croda Negra Chairlift to the Forcella Negra saddle - Averau-Troi ski path - Col Gallina Mountain – Lagazuoi mountain to Alta Badia.
The Dolomiti Superski pass enables you to use ski shuttles for free. The view on the Dolomite peaks is simply breathtaking and includes famous names such as Marmolada, Cinque Torri, Lagazuoi and Sassongher. A highlight awaits you at the end: the longest downhill run of the Dolomites from the top of Lagazuoi mountain to Armentarola in Alta Badia, South Tyrol.
Tour specifics: * total length of the tour: 82.5 km * total length of the slopes: 31 km * total length of the lift facilities: 18 km