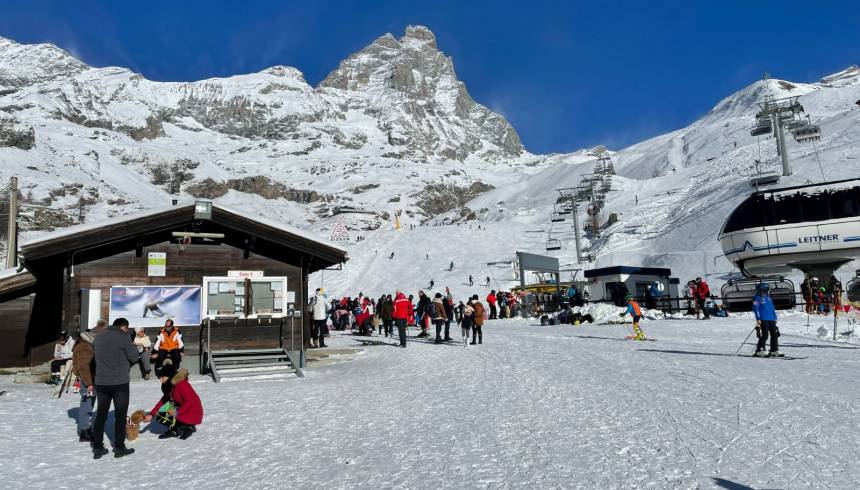 11 Mar 2023
​Big increase of tourists in the Aosta Valley in Italy in 2022/23 winter season
Big increase of tourists in the Aosta Valley in Italy in 2022/23 winter season
Undoubtedly the visitor numbers by foreign tourist is on a rise in the Aosta Valley, with the British dominating with 34766 presences in Dec'22 (55.16 % increase), four times more than the French, which is usually the second most numerous nation visiting this part of Italy.
According to the local tour operator statistics, during the last month of 2022 they have registered 113,813 foreign visitor arrivals comparing to 103,766 in the previous year, which is an increase of almost 10%. Overall attendance was registered at 310,278 comparing to 273,136 in 2021, which is 13.60 % increase. The arrivals of December 2022 exceed those of the record season of 2019.
The most popular areas prove to be Mont Blanc with over 81000 visitor presences and the Cervinia skiing area with 80000 guests; at the foot of the "Gran Becca" there were 47220 foreign visitor presences in comparison to 32980 Italians registered.