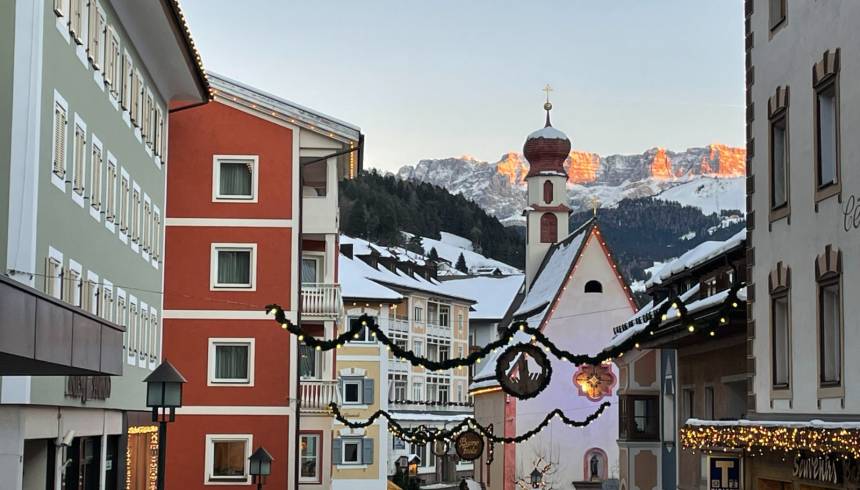 3 Dec 2022
​ Val Gardena in South Tyrol transport connections
Val Gardena transport connections
Out of all the most renowned destinations across the Alps, Val Gardena has the best and shortest transfer times throughout Europe.
By car Val Gardena is only 115 km from Innsbruck, 191 km from Verona and approximately 300 km from Venice, Milan, and Bologna.
By rail : there are numerous comfortable, fast train links which make it possible to reach Bolzano from Innsbruck in 2 hours, Bologna in only 2.5 hours
Air: You can also reach the Dolomites in Val Gardena by plane in less than 3 hours from most of Europe's capitals and big cities. Bolzano airport since 2021 is operational. It has extremely quick and streamlined check-in and departure procedures. The SkyAlps airline provides care-free, safe, and comfortable journey even for those tourists who come from far away and, therefore, would normally experience difficult and long journey times to reach Val Gardena and South Tyrol.
For winter 2022/23, there are more daily flights being introduced:
Berlin: Wednesday, Friday, Saturday and Sunday
Düsseldorf: Tuesday, Thursday, Sunday
Hamburg: Tuesday, Thursday, Saturday and Sunday
Zürich: Thursday and Sunday
London: Wednesday, Friday and Sunday
Antwerp: Wednesday and Saturday
Copenhagen: Saturday
Billund: Saturday