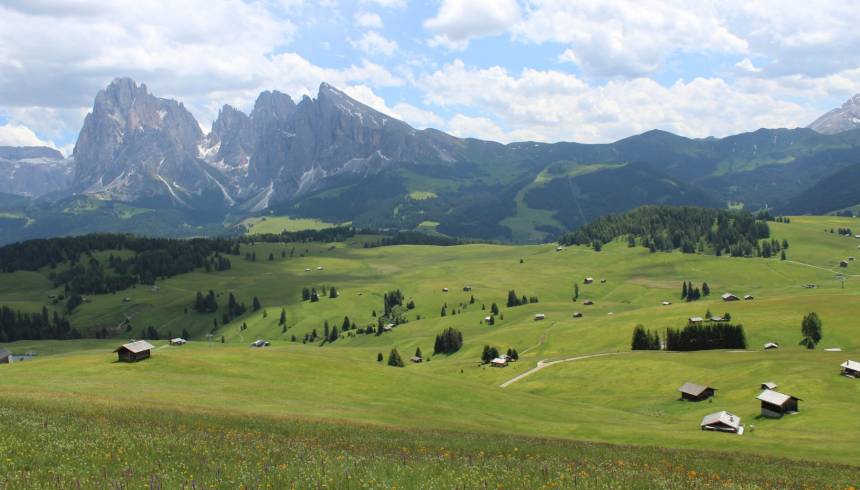 7 Oct 2022
National parks of the Dolomites
NATIONAL PARKS OF THE DOLOMITES
These are the areas in the Dolomites, which are truly blessed with natural beauty. The flora and fauna of this natural area between the Alpine and Dolomite peaks could not be any more diverse.
Discovering the naturel and national parks of the Dolomites is an adventure and real pleasure.
Natural treasures such as the world-famous Three Peaks, the Geisler Group and the Lake of Braies provide wonderful memories for you.
The first natural park, Sciliar-Catinaccio Nature Park, was established in 1974. Since then, more and more emphasis has been placed on the preservation of nature and the landscape, and nowadays there are a few different natural and national parks in the Dolomites.
The Three Peaks Nature Park
This is one of the most beautiful nature parks in the Dolomites. The Three Peaks Nature Park, established in 1981, covers 11,891 hectares and extends all the way to the border of the neighbouring Belluno region in the municipalities of Sesto, San Candido and Dobbiaco. It is worth seeing for several reasons: firstly because of its immense wealth in fauna and flora and secondly because of the still visible silent witnesses from the First World War.
The Fanes-Senes-Braies / Fanes-Sennes-Prags Nature Park
The Fanes-Sennes-Prags Nature Park is amazing. This is the heart of the UNESCO World Natural Heritage Dolomites area, with more than 25.000 hectares of unspoilt countryside and you can experience pure nature. Visitors will be impressed by the landscape. Numerous mountain peaks, pastures and crystal-clear lakes attract visitors from all over the World.
The Puez-Odle / Puez-Geisler Nature Park
The Puez - Geisler Nature Park covers an area of 10,722 hectares. As the name suggests, the nature reserve includes the well-known Geisler group. The Natural Park is also known as the "Earth's History Book", especially since it contains all the rock types typical of the Dolomites, which provide exciting insights into the past of our planet.
The Sciliar-Catinaccio / Schlern-Rosengarten Nature Park
The Schlern, the Rosengarten and the Latemar group are the main peaks of the 7,291-hectare nature reserve of the Schlern-Rosengarten Nature Park, which was established in 1974. Especially the first one, the Schlern, is a landmark of the Dolomites. It is part of the Seiser Alm, Europe's largest high alpine pasture, with its magnificent flowers, too.
The Adamello-Brenta Nature Park
The Brenta Dolomites, a UNESCO World Heritage Site to the west of the Adige, are part of the Adamello-Brenta Natural Park, the largest protected area in Trentino. In addition to the striking peaks of Cima Tosa (3,173 m) and the Cima Brenta (3,151 m), the Brenta group has many more peaks that are over 3,000 m. Other attractions include Lake Molveno and Lake Tovel, many striking waterfalls and rolling pastures.