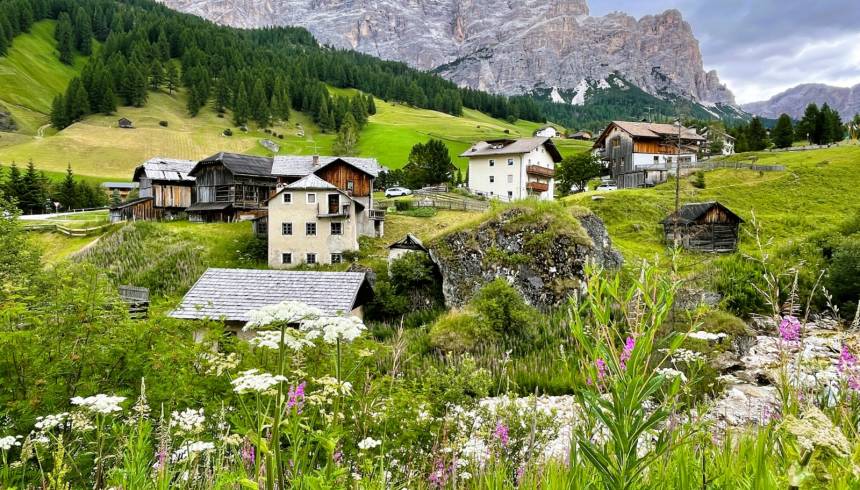 7 Oct 2022
Alta Badia has a received certification for being a sustainable destination
Alta Badia has a received certification for being a sustainable destination
The Global Sustainable Tourism Council label is an international guarantee for sustainable tourism.
This highly valuable recognition has been awarded to this small Ladin valley in the heart of the Dolomites on 9th August 2022.
In Alta Badia the local inhabitants and organisations are working on improving sustainable development. Alta Badia is the fourth region in Italy with a GSTC certification, along with Valsugana, Tarvisio and San Vigilio di Marebbe,
One of the key initiatives pursued in Alta Badia is preserving the natural beauty, authenticity of the valley and making it possible to enjoy for many more years to come, which are all part of the responsible tourism concepts being promoted. Using public transport when staying in the valley instead of getting around by car or bike; supporting local produce and handcrafts, getting to know the local tradition are just some of the few of the initiatives supported in the area to contribute to the sustainability concept.
The local tour operators, hospitality businesses and the individuals who live and work in the area have designed a strategy with an aim to increase the environmental awareness in Alta Badia.
The Global Sustainable Tourism Council (GSTC) is an organisation launched in 2007 by the United Nations Environment Programme (UNEP) and the United Nations World Tourism Organization (UNWTO) to promote sustainability and social responsibility in the world of tourism. The standards of the GSTC are globally recognised and have been developed on the basis of four fundamental concepts: - Sustainable Management (Governance) - Socio-economic sustainability - Cultural sustainability - Environmental sustainability