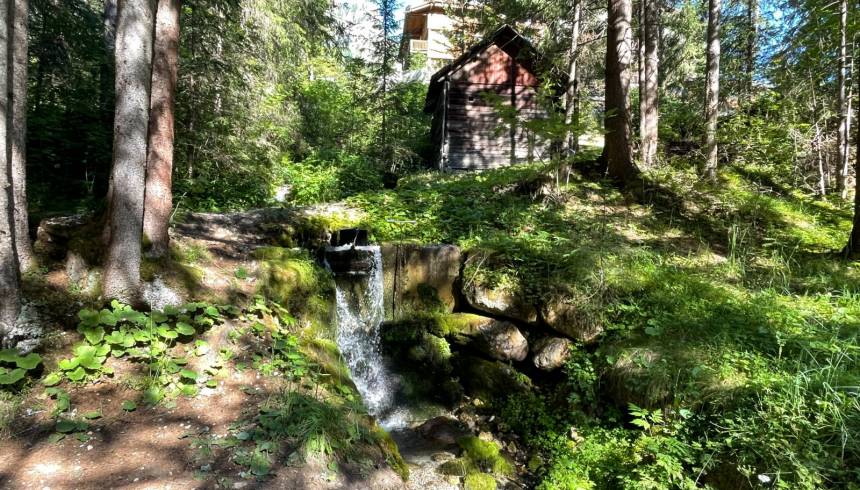 6 Aug 2022
From peaceful lakes to wild waterfalls- South Tyrol
From peaceful lakes to wild waterfalls- South Tyrol
Water has been always precious and played an important role throughout the history. It's a "symbol of life" in its simple sense.
Water in South Tyrol is also precious and has is used in many ways.
For many centuries in this area water has been invaluable for the thriving agriculture and water power has been creating green energy.
It has been recorded that already in the 15th century the local inhabitants have used spring water for its various health benefits. Nowadays many hospitality establishments in the area offer various beauty treatments and wellness facilities where local spring and mineral water is used due to its highly recognised healing power. Water with local plants, herbs, tree bark, wild fruits, minerals have evolved over many years into an "Alpine Wellness".
The spring water and mineral water of South Tyrol beyond being a valuable energy source is also essential as drinking water, used for water sports and wellness purposes. Notwithstanding the importance of water creating amazing and unique landscapes.
South Tyrol's boats of many natural lakes. Kaltern lake is immersed in vineyards; Montiggl lake nestled in woods of Eppan; Reschen lake with an emerging ancient church tower in the middle is the biggest lake considering its surface; Sponser lakes with 10 interconnected lakes in the middle of Texelgruppe Natural Park at 2300-2600 meter above sea level with their deep colours will delight any nature lover. The most popular and visited lakes are Antholz, Prags, Caldaro, Carrersee, Durrensee. Most of the lakes are widely used for outdoor activities, water sports.
In contrast to the peaceful lakes, there are a number of gushing waterfalls in this area. They usually feed on melting snow or rain water and offer a truly spectacular natural scenery.
While hiking in the forests and mountains in South Tyrol, one will most often come across a gurgling, bending stream water.
In South Tyrol the rivers, lakes and water falls attract many visitors with their natural beauty and picturesque scenery offering a unique experience while visiting the Dolomites.
Undoubtedly, all these natural water forms have been a significant element of the local economy, wellbeing, energy production and tourism too.