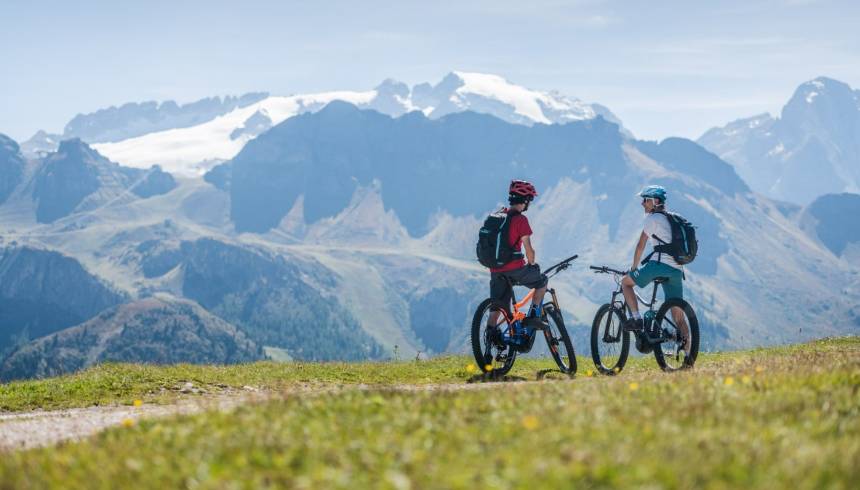 9 Jun 2022
​Highest museum of Europe- Museum Marmolada in the Dolomites, Italy
Highest museum of Europe- Museum Marmolada
Perched 3000 meters above sea level, its dedicated to the First World War
From there you can enjoy breath taking, 360° views from the middle of the enchanting scenery of the Marmolada glacier, with views of the major Dolomite peaks, such as the Catinaccio, the Sella group, the Civetta, the Tofane, the Pelmo and many others. Spend an unforgettable day on the Queen of the Dolomites!
THE TERRITORY
The peak of Punta Penia (3342 m) makes the Marmolada the highest mountain range in the Dolomites, truly unique mountains situated between Veneto and Trentino region of Italy. It has been declared a UNESCO World Heritage site in 2009.
This was an important site in the First World War between 1915 and 1917. The Marmolada is now home to the highest museum in Europe, commemorating the many soldiers who fell there.
At the foot of the mountain is Malga Ciapèla (1450 m), municipality of Rocca Pietore is the starting point for the cableway to the top of the Marmolada, Queen of the Dolomites.
THE LIFT
The lift that goes up to the Marmolada has three sections. The first mountain station, at 2350 m, is Banc d'Antemoja; the second, at 2950 m, is Serauta; and the third, at 3265 m, is Punta Rocca. Punta Penia, at 3343 m, is the highest peak in the Dolomites. The funicular lift has an altitude difference of 1815 m. The lift was built in 1965 and was completely overhauled in 2004.
THE MUSEUM:
The museum was initially created in the 90's and then completely overhauled and extended in 2015 at the 100th anniversary of the First World War. The museum is located at the middle station of Serauta at 2950 m above sea level and it's entirely dedicated to the life of soldiers without distinction who have fought at bought sides (Italian and Austro-Hungarian troops) during the First Wolrd War. The aim of the museum is to remember this brave man who did not just fight in the war but also fought another merciless enemy, the nature. The museum represents the facts objectively and aims to point out to the visitors the importance of peace, which these soldiers have fought for.
The museum opens from 18th June up to 18th September 2022 and can be visited between 09:00 am-16:00.