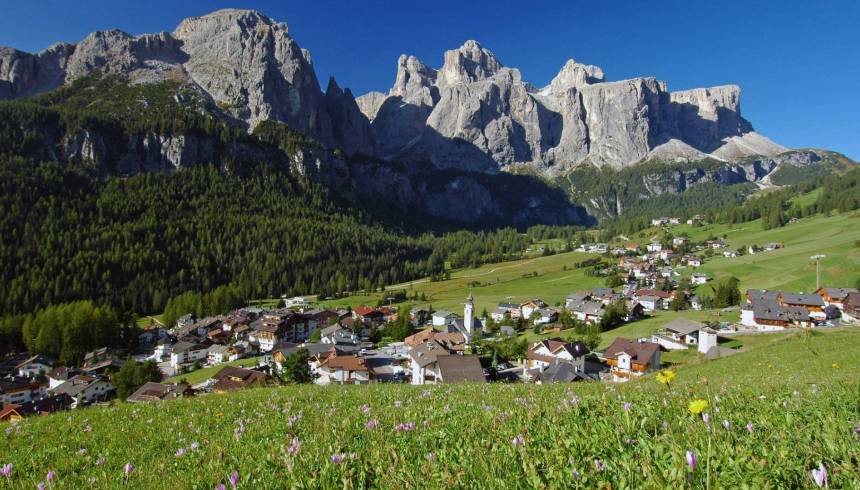 1 Jun 2022
​Movimënt recreational parks in Alta Badia, South Tyrol, Dolomites
Movimënt recreational parks in Alta Badia, South Tyrol, Dolomites
Each of the six villages of Alta Badia has at least one game park for children. The highlight are on top of the plateau, at 2000 meters: In the activity parks on the high plateaus, the whole family can spend an entertaining day thanks to the multitude of activities for children, teens and adults.
The Movimënt parks for families with kids
Alta Badia Movimënt is also intended for children - the parks at Piz Sorega and Piz La Ila are equipped with climbing walls for the first steps in climbing, zip lines, giant trampolines and caves. In Spaghettino Park at Pralongià, children and parents can find out more about the fauna of the Dolomites. The parks can be accessed on foot or via chair lifts.
Alta Badia prides itslf of the Movimënt parks, the most modern fitness centre in the Alps. Various sporting activities await you with fascinating outlook points on the high plateau between Corvara, La Villa and San Cassiano. In the Movimënt Parks, one can, surrounded by alpine meadows, move one's muscles at the various fitness stations or test one's coordination at special machines. The high plateau's terrain is ideal for hiking or jogging. Since these fitness parks are located at about 2,000 metres above sea level, the training effect is enhanced.