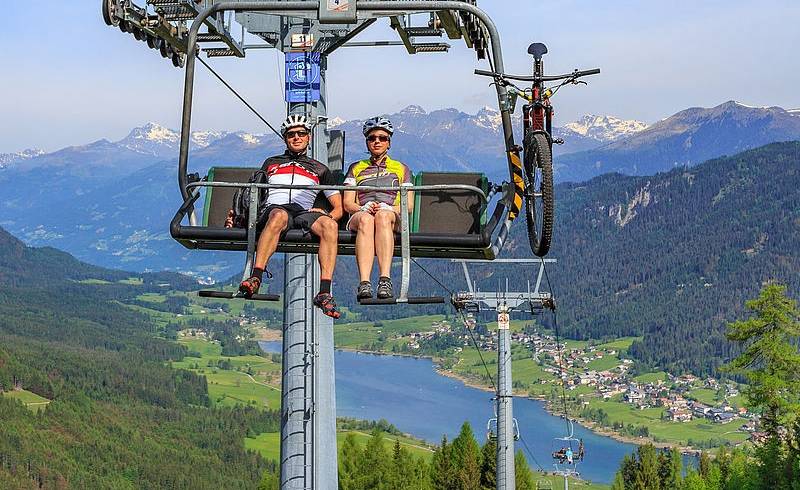 1 Jun 2022
​Summer 2022 opening times of chair lifts in the Superski Dolomites area, Italy
Summer 2022 opening times of chair lifts in the Superski Dolomites area, Italy
The cable cars and chair lifts will transport you to the sunny summits of the Dolomites
Dolomiti SuperSummer card: valid from 21.05.2022 until 05.11.2022
The exclusive Card, valid all summer long, entitles you to use approx. 100 lifts in the Dolomiti carousel.
Would you enjoy the scenic excursions and routes, stopping at mountain huts along the way or are you looking for an adrenaline rush from a breath-taking descent? Then the SuperSummer pass is what you need with you at all times!
The Dolomiti SuperSummer card is not transferable and can be purchased at the participating lifts.
With these tickets, you can use more than 100 chair lifts and cable cars in the Dolomites Superski area. The chairlifts and gondolas allow comfortable mobility, also with bicycles and prams. The Super Summer Card is personal and nominative. It is not transferable. The card includes bike transport and it is therefore also ideal for those who practice mountain biking. Prices:
1 day adults: = € 51,00
3 out of 4 at choice adults: € 113,00
5 out of 7 at choice adults: € 150,00
Season card
If during the summer season you travel more often in the Dolomites or if you are staying for a longer period of time, the seasonal ticket is the card for you. The card is nominative, not transferable and includes bike transport.
Price Adults: € 370,00