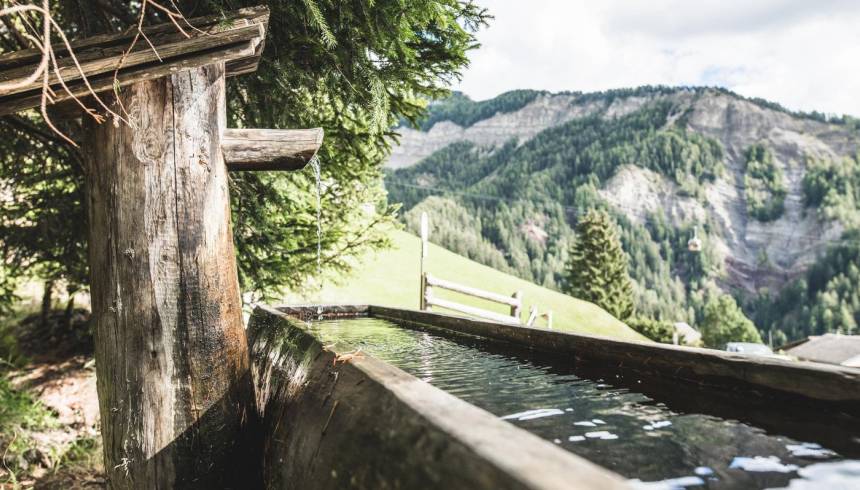 26 Mar 2022
​Fresh drinking water in the Dolomites
Fresh drinking water in the Dolomites
Drinking water from plastic bottles leaves permanent traces in the environment. Val Gardena's water comes from the pristine "Plans de Cunfin" springs, at the foot of the Sassolungo massif and from the Natural Parc Puez-Odle. Periodical checks demonstrate that this water respects the highest microbiological quality standards.
In Val Gardena, the tap water is of drinking water quality.
is sourced directly from nature – there are numerous sources of drinking water, which are regularly tested
protects the environment – it avoids unnecessary packaging and transport routes
is a limited resource – its conscientious use prevents unnecessary consumption
promotes health – the human body needs at least 1.5 litres of water per day
You will find various spring water refill points in Val Gardena to top up your water bottles. Genuine and non bottled, natural spring water of highest quality.