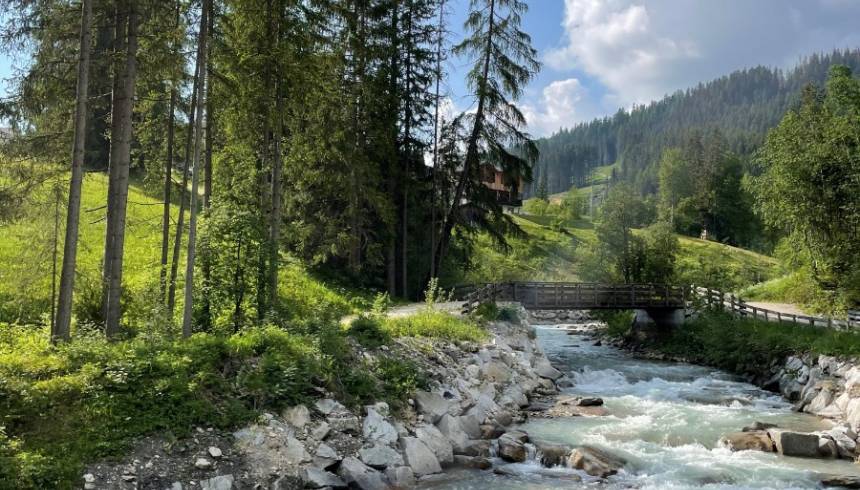 26 Mar 2022
Clean energy in Val Gardena
Clean energy in Val Gardena
100 % clean electricity without CO2 emissions
The "South Tyrol Energy 2050" strategic paper outlines the region's aim to become the beating heart of renewable energy in the centre of Europe. The region's 75% energy demand in 2020 was fulfilled from renewable energy – a figure which is anticipated to increase to 90% by 2050.
Currently, South Tyrol already produces more electricity than it consumes, and water plays a key role in this landscape. Considerable progress was made over the last few years, as in 2010 the province's energy demand consisted of 40% renewable energy.
South Tyrol has more than 100 years' experience in producing electricity, and it all started by using water power at the end of the 19th century. The first electric power stations, including the Ortisei and Selva di Val Gardena power plants, were built before the start of World War I.
In 1938, the Ponte Gardena power plant started operating and produced electricity. Before the start of World War II, South Tyrolean power plants covered 12% of the Italian electricity demand!
All hydroelectric power plants in South Tyrol are currently managed by a local company, Alperia AG. There are six hydroelectric power plants which leverage renewable energy to produce electricity, do not use any natural resources.
Every year, Val Gardena produces an average 4,000 MWh of clean electricity.
The waste water treatment plant in Pontives processed 3,971.681 m3 of treated water in 2020 which was used to produce 396.85 MWh of electric energy.
Green and clean energy are important aspects across the entire valley as many households and companies have installed photovoltaic panels on their premises.
All power plants produce 100 % CO2-free, clean energy.