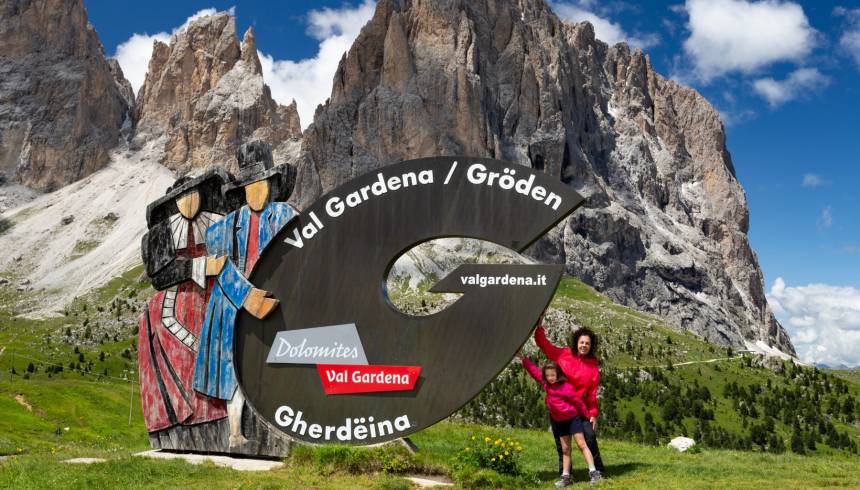 12 Nov 2021
New slopes at Selva di Val Gardena area for winter 2021/22
New slopes at Selva di Val Gardena area for winter 2021/22
There are two new ski slopes awaiting the skiing enthusiasts this coming winter season at the Selva di Val Gardena area, amazing addition to the 178 km of finely groomed slopes at Val Gardena, surrounded by breath taking nature.
1.) Black slope "La Ria" cable car with a maximum incline of 52%; pure adrenaline for expert skiers, hence the name of 'La Ria'. In local, Ladin dialect is 'stroppy, mean'. However, like most of the slopes in the Dolomites, this one too is very wide, so can be equally enjoyed by experienced skiers and those who want to improve their performance.
2.) The former off-piste downhill slope stretching across a rocky forest from the Seiser Alm to Ortisei was carefully prepared and developed to become a spectacular downhill slope named "Pilat"cutting through a forest, featuring plenty of bends and turns with unique views over the entirety of Val Gardena. Length 4,670 m, height 778 m, average/maximum incline 17/58%.
The starting point of the slope is at 1,985 m height, a beautiful panoramic spot connected to the Cir slopes, stage of the 1970 Ladies' Downhill during the World Ski Championships. The descent ends at 1,675 m altitude, just below the Dantercepies valley stations providing fantastic birds eye view over Val Gardena. The slope is 1,110 m long, it drops in altitude by 310 meters from end to finish and is west facing.
This additional new run is set to be the favourite of those looking for outstanding panoramic views immersed in the forest.
In addition, there will be specially trained ski guards at the ski stations and on the slopes who available to provide helpful information about the area.