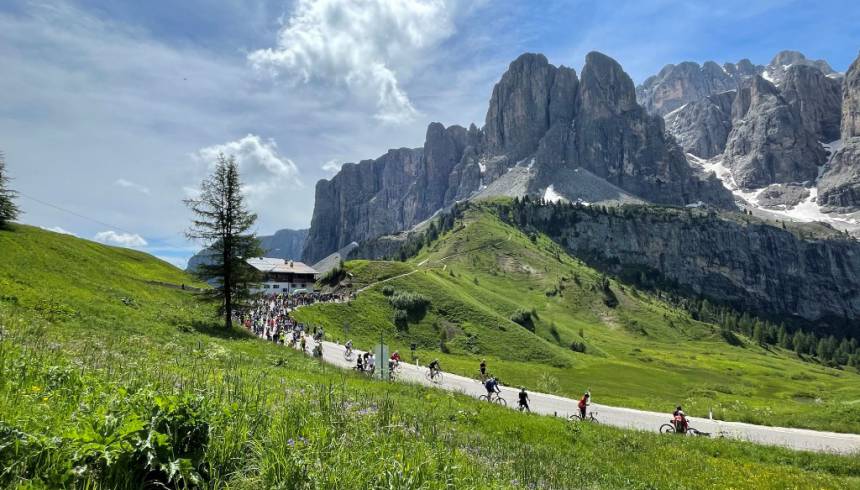 15 Sep 2021
Sellaronda Bikeday on 18.09.2021
Sellaronda Bikeday on 18.09.2021
On Saturday, 18. September all mountain passes around the Sella Group will be reserved for cyclists.

If you want to enjoy the scenic views of the mountains such as the Sassolungo, the Sella, the Sassongher and the Marmolada while being surrounded by fascinating nature and also keeping fit, then this cycling event is simply unmissable.
After a similar and very successful event in June, this year there is also a second edition of the Sellaronda Bike Day.
The mountain passes around the Sella Group will be closed to traffic to allow cyclists to pass from 8:30 am to 3:30 pm.
The tour includes the Sella, Pordoi, Campolongo and Gardena mountain passes with a total difference in altitude of 1,780 m. The whole route is 53 km.
It's not just a race but a family event
The Sellaronda Bike Day invites cycling enthusiasts of all ages and levels to enjoy a beautiful day out on your bicycle while taking in the views on traffic-free roads. You can take part free in the event and there won't be any timekeeping.
You can start the route at different valleys, Val Gardena, Alta Badia, Arraba and Val di Fassa and there are plenty of stops available.