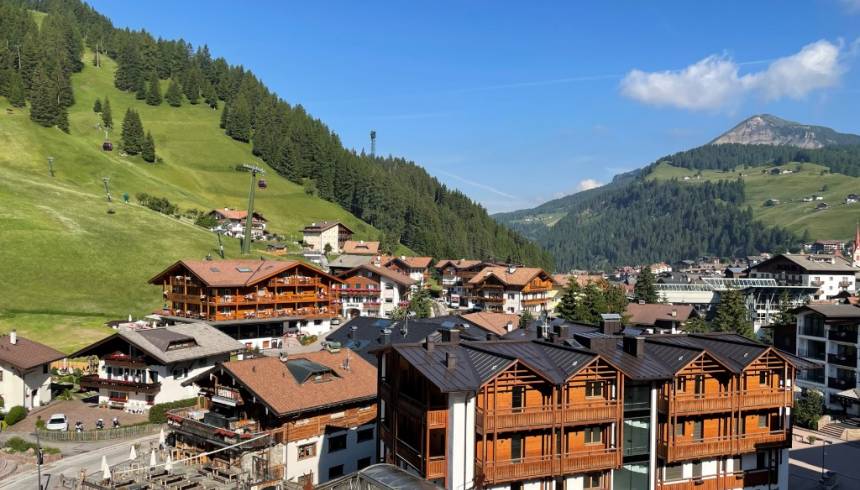 7 Aug 2021
Mountain homes more favoured comparing to seaside habitats in Italy
Mountain homes more favoured comparing to seaside habitats in Italy
The National Tourism Real Estate Observatory, the Italian Federation of Business Agents in collaboration with Nomisma, analysed the data relating to the sale of holiday homes in over 150 seaside locations and 55 mountain and lakeside locations in Italy in a bid to determine the ranking of the most expensive cities for holiday homes. As per ranking of the ten most expensive cities in Italy for the purchase of holiday homes in 2020 sees Italians prefer mountain resorts to sea ones.

The study reveals that when it comes to purchase a holiday home, recently Italians are more attracted towards the mountains and less towards the sea. In 2019, in fact, the transactions of real estate of the mountain resorts increased by 11.8% compared to the year before that. On the contrary, the number of homes sold in maritime locations and lakes increased in a much smaller range, 3% and 2.1% respectively.
In ranking for the most expensive cities to purchase a holiday home in Italy from the cities which have been considered as part of the survey, on top of the list is Madonna di Campiglio in province of Trento, a favored holiday place in the Dolomites, where a home can reach 13 thousand Euros per square meter. In second place, with Eur12.600 per square meter, sits Forte dei Marmi: the Tuscan seaside town, which is also in second position in the ranking of the most expensive beaches in Italy in 2020.
In third place there is Capri, with an average sqm cost of Eur11.600.
Fourth location: Courmayeur. To buy a holiday home in this town in the province of Aosta Valley, you will need to be prepared to pay up to Eur11.000 euros per square meter.
In fifth place, with Eur10.700 per square meter, we find Cortina d'Ampezzo, which together in Milan will host the winter Olympics in 2026. Follows Santa Margherita in Liguria with Eur10.500 and Porto Cervo in Sardinia with Eur9.400.
Positano and Porto Rotondo are paired at Eur8.500 per square meter for the purchase of a holiday home. Sirmione a popular holiday place by lake Garda is the tenth on the list, with holiday home prices on average are Eur8.100 per sqm
Ranking of the most expensive cities in Italy in 2020 to purchase a holiday home:
1.) Madonna di Campiglio (Province of Trento): Eur13.000 per sqm
2.) Forte dei Marmi (Province of Lucca): Eur12.600 per sqm
3.) Capri (Province of Naples): Eur11.600 per sqm
4.) Courmayeur (Aosta Valley): Eur11.000 per sqm
5.) Cortina d'Ampezzo (Province of Belluno): Eur10.700 per sqm
6.) Santa Margherita Ligure (Province of Genova): Eur10.500 per sqm
7.) Porto Cervo (Sardinia): Eur9.400 pr sqm
8.) Positano (Province of Salerno) & Porto Rotondo (Sardinia): Eur8.500 per sqm
10.) Sirmione (Province of Brescia): Eur8.100 per sqm.