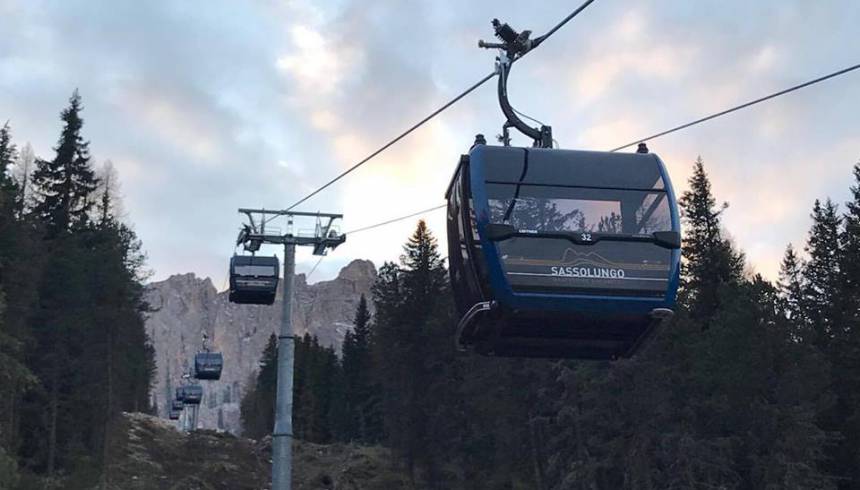 11 Jun 2021
The cable cars and chair lifts have reopened in the Dolomites
The cable cars and chair lifts have reopened in the Dolomites
In Alta Badia, 18 ski lifts are operating from 6th June to 03. October to transport you to the sunny summits of the Dolomites. With the Alta Badia summer lifts, you are mobile even without a vehicle.
With the opening of the La Fraina and Bamby chairlifts, the Movimënt parks at Piz Sorega and Piz La Villa will be linked to those lifts and are within easy walking distance. The two chairlifts can be used to transport both bicycles and pushchairs.
This summer with the Alta Badia Summer Card you get a 20% discount on:

- Guided tours as part of the Dolomite Biking weekly programme
- Guided hikes part of the Alta Badia Tourism Association programme
- Lagazuoi cable car on the Falzarego Pass
- Museum Ladin Ciastel de Tor
- Biotope lake in Corvara
- Ice stadium in Corvara
SUPERSUMMER LIFT CARDS across the Dolomites 2021
During the summer, over 118 lifts transport visitors up into the Dolomites in Trentino-Alto Adige and Belluno. Families and day-trippers can et their money's worth with Supersummer lift passes. There are different types of passes, adapted to the needs of bikers, long-distance hikers and families.
Supersummer lift passes are valid from 13th May to 7th November 2021
The prepaid card is especially worthwhile for families and groups, it can save around 20 percent on the cost of uphill trips and 35 percent on downhill trips compared to using single tickets!
The personal season ticket is particularly well-suited for bikers, as it allows countless repeat trips and therefore endless variety.