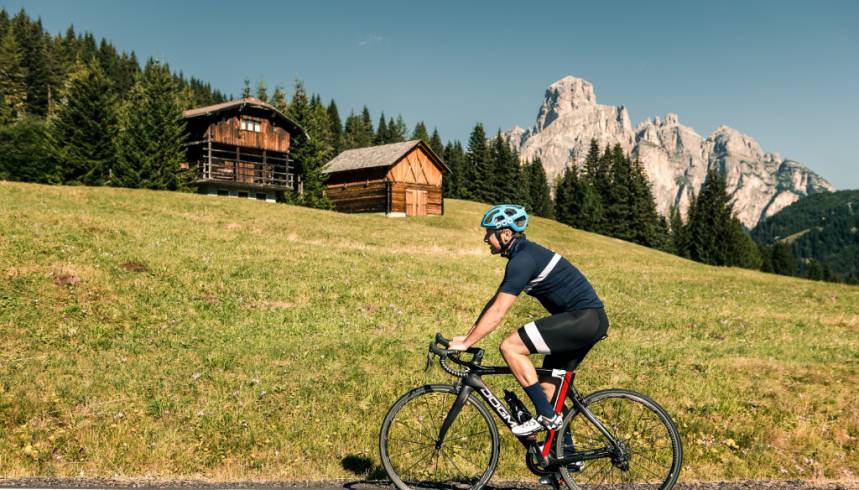 11 Jun 2021
Sellaronda Bike Day on 27. June 2021
Sellaronda Bike Day on 27. June 2021
On Sunday, on the 27. June from 8.30 am until 3.30 pm all the Dolomites passes around the Sella Group (Sella, Gardena, Pordoi and Campolongo) will be reserved to the cyclists.

The 15. edition of the Sellaronda Bike day allows all bikers to enjoy the Sella circuit without the car exhaust gases.
This year there will also be an autumn edition on 18 September 2021
This is a cycling competition for everyone taking place on the Sella Group, a yearly event dedicated to cycling enthusiasts from all over the World. The Sellaronda Bikeday is a celebration of everything cycling as the roads on the Sellaronda will be closed to cars, allowing cyclists to take over. The total route is 53 km, those who take part can expect 1,600 m elevation change through the mountains.
The Sellaronda Bike Day is aimed to cyclists of all ages and levels giving an opportunity to enjoy a beautiful cycling tour featuring amazing views on traffic-free roads. Registration is free and there won't be any timekeeping.
Signing up to the event isn't compulsory; however, that doesn't mean that you shouldn't follow some rules.
Different routes and stops will be available depending on the participants needs and personal preferences. The route can be started in any of the valley's passes: Dolomites Val Gardena, Alta Badia, Arraba and Val di Fassa. The organiser will also have some info booths at the following locations: Passo Pordoj, Arraba and Miramonti crossroad.
Highlights:
Altitude difference "Sellaronda Bike Day": 1.637 m
Height variation "Sellaronda Bike Day" with start from Selva Val Gardena: 1.936 m
Height variation "Sellaronda Bike Day" with start from Canazei: 2.030 m
Height variation "Sellaronda Bike Day" with start from Corvara or Arabba: 1.637 m