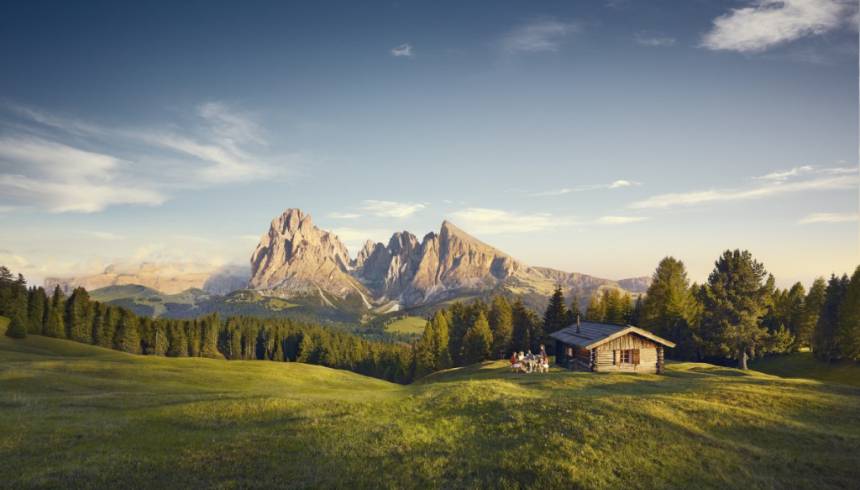 11 Jun 2021
Dolomites Saslong Half Marathon takes place on 12th June 2021.
The third edition of the Dolomites Saslong Half Marathon takes place on 12th June 2021.

This is a challenging trail run in the Dolomites.
SASSOLUNGO GROUP – CAPTIVATING MASSIF OF THE DOLOMITES
The athletes taking part will be surrounded by the beautiful landscapes of the Sella massif (Sassolungo, Sella, Marmolada, Scilliar and the high plateau of the Alpe di Siusi), a truly spectacular setting.
The Sassolungo mountain group is of a great environmental and cultural value. It forms part of a protected landscape bordering the Sciliar-Catinaccio Natural Park, the oldest in South Tyrol. In June 2009, due to its outstanding natural beauty and extraordinary geological and geomorphological importance, it was awarded the highest accolade for a natural site, entering it onto the list of UNESCO World Heritage Sites.
All attendees of this event are asked to commit to preserve the nature.
Key facts about the marathon:
21 kilometres long and 900 metres of altitude difference
100% cement free track!
The route is 50% on hiking trails and 50% on gravel/stone trails!
Between 1624 m and 2363 m above sea level!
The trail around the Sassolungo is of undeniable appeal; a unique and unforgettable experience.



The Sassolungo mountain group in the western Dolomites is situated between Val Gardena, Val di Fassa, the Sella Group and the Catinaccio. It is considered the symbol of Val Gardena.
The mountain is actually a collection of various peaks which stretch for around a kilometre from north-west to south east.
The Sassolungo group is comprised of:
Sassolungo (3.181 m) – Highest peak
Spallone del Sassolungo (3.081 m)
Punta delle cinque dita (2.996 m)
Sasso Levante (3.126 m)
Innerkofler Tower (3.081 m)
Dente (2.825 m)
Sasso Piatto (2.969 m)