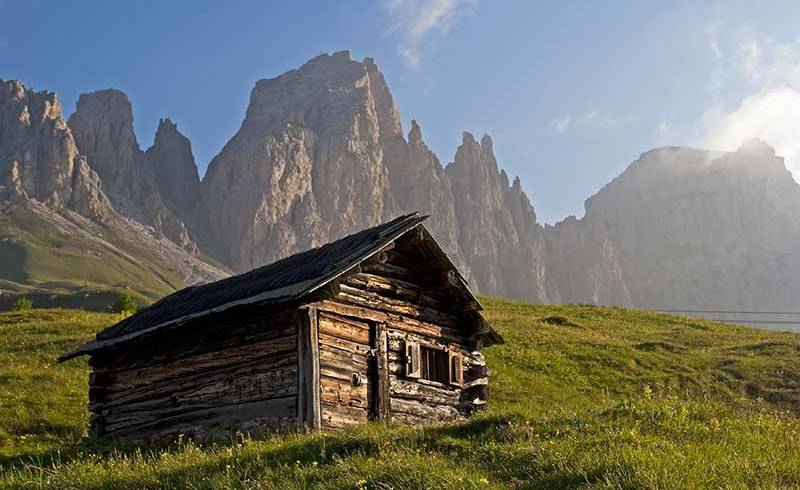 24 Apr 2021
​What to expect from mountain holidays in the Dolomites this summer season
What to expect from mountain holidays in the Dolomites this summer season
Travelling abroad at the moment might still seem uncertain, however, we are all hoping that in a few weeks' time it will be possible to visit the Alpine states, including the Dolomites. On a positive note from Europe one can easily reach the Italian Alps also by car or train, no need to fly.
With social distancing measures already in place across the Dolomites as they were fully prepared for the 2020/21 winter season which has unfortunately not opened to skiers, the hotels, guest houses and other tourist establishments have undergone an enhanced cleaning.
What measures will be taken this summer to help secure the safety of visitors to the mountains:
Wearing a mask will be compulsory in the waiting areas, at boarding stations and while on the ski lifts.
All contact areas will be disinfected frequently.
Restaurants and bars will only offer table service and tables should be at least 1 metre apart.
Masks should always be worn when travelling around a restaurant or bar.
Children aged 11 and over must also wear a mask in chair lift queues and on lifts.
Masks will also be compulsory on resort transport, such as the shuttles, main bus service.
Social distancing measures
Various social distancing measures being implemented across the Italian Alps. These include social distancing in lift queues and limits on the number of people in gondolas or riding on chairlifts.
Visitors are being asked to wear a face covering which is almost becoming the norm.
Resorts off the beaten track
If you're looking to escape the crowds, try opting for smaller, quieter mountain locations and possibly travel before or after 15. August. This is when most Italians take a summer break to enjoy their Ferragosto, so it can get a little crowded in the most popular mountain villages, hiking and cycling trails. Many of the lesser-known resorts also offer great-value for money stay in the Dolomites.