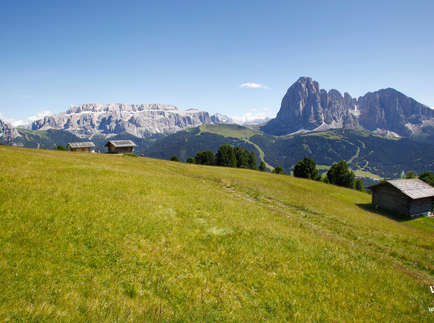 24 Apr 2021
Bolzano airport will introduce international flights in the summer of 2021
Bolzano airport will introduce international flights in the summer of 2021
The Canadian Chorus Aviation Capital fund, which offers a range of support services for regional aviation businesses, has entered into an agreement to charter two De Havilland Canada Dash 8-400 aircraft to Sky Alps with a base at Bolzano in North Italy. Chorus Aviation Capital plans to deliver the aircraft latest by end of May'21. "We are delighted to welcome Sky Alps as a new customer and look forward to supporting their success," Stephen Ridolfi, president of CAC, said in a statement. He points out: "We were really impressed with the entrepreneurial spirit and corporate vision of the Sky Alps management team, including their introduction of regional connectivity to the north-eastern Italian market, and we are excited about the growth potential in this market."
Chorus Aviation Capital is a Halifax, Canada holding company that owns the regional airlines Jazz Aviation LP and Voyageur Airways. It operates through two segments: the regional aviation services segment and the regional aircraft leasing segment.
"CAC has demonstrated its expertise in regional aviation and its commitment to Sky Alps operations, "said Josef Gostner, President of Sky Alps. "This new agreement and the introduction of national and international flights from Bolzano will play a key role in developing access to the region and the Dolomites.
Take off dates:
From 29 May the first flights will depart from Bolzano to South of Italy (Catania, Cagliari and Lamezia Terme) and from the beginning of June to Rome.
From 15 June Bolzano airport will have a direct flight connection to Ibiza and Olbia, Sardinia.
From July 1st, flights will be available to Düsseldorf and Berlin, while from autumn 2021 flights will commence to London and Copenhagen.
There are also other routes being studied by Sky Alps: Frankfurt, Vienna and Milan. The two Dash 8 airplanes, each with 76 seats, have a cruising speed of 360 knots (667 km / h), while the maximum operating altitude is 7,600 meters.