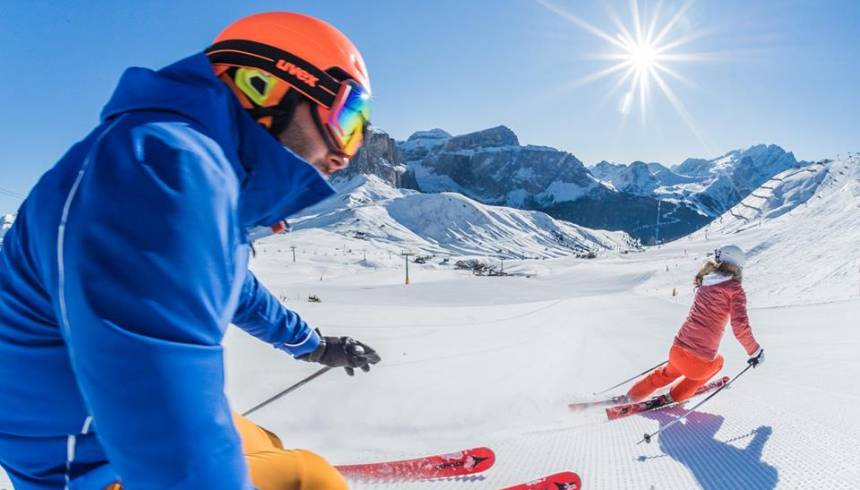 17 Dec 2020
Special weekend for ski enthusiasts
Two Ski World Cup events next weekend in the Dolomites, Italy
Every winter, around mid-December, ski enthusiasts flock to South Tyrol and Alta Badia to watch the skiing events.

This year too, no less than 4 ski races of the Men's Alpine Ski World Cup will take place from 18-21st December. Two in Val Gardena on Friday-Saturday and two races on Sunday-Monday on the Gran Risa slope in La Villa/Alta Badia.
The Saslong slope, at the foot of the Sassolungo/Langkofel mountain is one of the most attractive courses in the entire ski circuit. The entire downhill run is 3,446-meter-long. The Super G race will take place on 18-19th December at Val Gardena, South Tyrol in the Dolomites.
The traditional giant slalom at the Gran Risa slope in La Villa/Alta Badia will be held as usual on Sunday, 20th December, while the parallel slalom scheduled for Monday, 21st December will be replaced by a slalom.
The Gran Risa slope is one of the most technically demanding slopes in the alpine ski circus. With an altitude difference of 448 m, a length of 1,255 m and a maximum gradient of 69%, it challenges the world's best skiers every year.


These 4 days promise to be full of adrenaline and sporting challenges that no ski fan wants to miss.
Given the current COVID-19 local safety rules, the Ski World Cup races in Val Gardena and La Villa, like many other events this year, will be different from the usual. Live public will be not present to watch and cheer the racers.
However, you can watch the ski races live on local and international TV and follow them on social media channels.
South Tyrol's ski fans can watch the events live on four TV stations Rai 2, ARD, ORF 1 and SF 2 and there will be updates on other local TV channels too.
Enjoy the skiing events of the Dolomites.
If you are dreaming of having an alpine home in the Dolomites, ECSM Property Ltd can make this happen for you. Contact us on: ec@ecsmproperty.uk.com and we will be glad to assist finding you a mountain home. You can check out the latest selection of properties we offer for sale on https://overseasresidence.com/