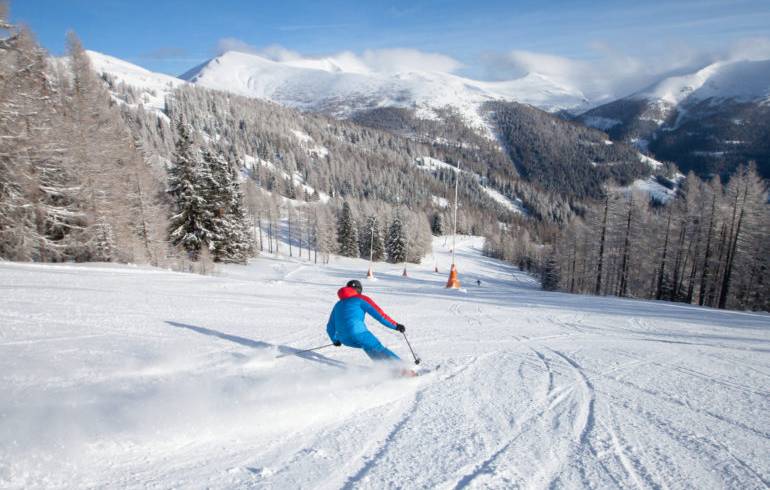 5 Dec 2020
KEY REASONS TO START SKIING
REASONS TO START SKIING
If you are still not sure whether to hit the pistes this winter – here are some reasons why you should get into this sport.
1.) Open air sport
If you like being outdoors, there is nothing better than breathing the fresh mountain air while skiing through deep fresh, powdery snow, enjoying the landscape and brushing past snow-covered trees. With the opening of skiing resorts, some remote mountain areas have become visited and appreciated. According to the nature lovers, the mountain scenery is endlessly inspiring, it's impossible to get bored of exploring new mountain ranges on skis.
2.) Contributes to overall body fitness
Skiing and snowboarding are excellent ways to keep up your overall fitness while having fun on the slopes. Apart from the aerobic endurance part of it, these sporting activities also improve your body balance and increase your heart rate, not mentioning the hundreds of calories you can burn off during a few hours of skiing. It is great for increasing you endurance too.
3.) Are you not sure about heading downhill?
If you are no fan of heights or speeding down the steep and narrow mountain pistes, why not try out the cross-country skiing? Cross-country skiing is not only a fantastic way of staying fit but also one of the best sports to discover the beautiful alpine landscape. Cross-country skiing is excellent for the body's cardiovascular system, trains all the major parts of the body and at the same time, unlike running – minimises the pressure on joints. Cross-country skiing is not only one of the healthiest winter sports out there but is also a fantastic way to glide through the snowy landscape and enjoy the absolute peace and quiet.
4.) Available for all budgets
Once, skiing might have had a reputation as an expensive sport, but in the last decade or so changes have taken place regarding this winter sport. If you do not go in the busiest period or choose not to visit the most attractive and prestigious mountain resorts, you can still pick up some real bargains and have a week's skiing holiday on a shoe string. In most resorts there are self-catering apartments available to rent or even camping sites with spa facilities and if you really want to be savvy, you can ski half day and save on the ski pass price and enjoy other activities in the mountains too. Instead of taking a flight and paying for the transportation of your skiing gear, if you your travel destination is in Europe, you can drive and save on the travel costs. Many resorts nowadays have shuttle bus connections from bigger cities, train stations or airports, so you do not need even to spend money on car hire.