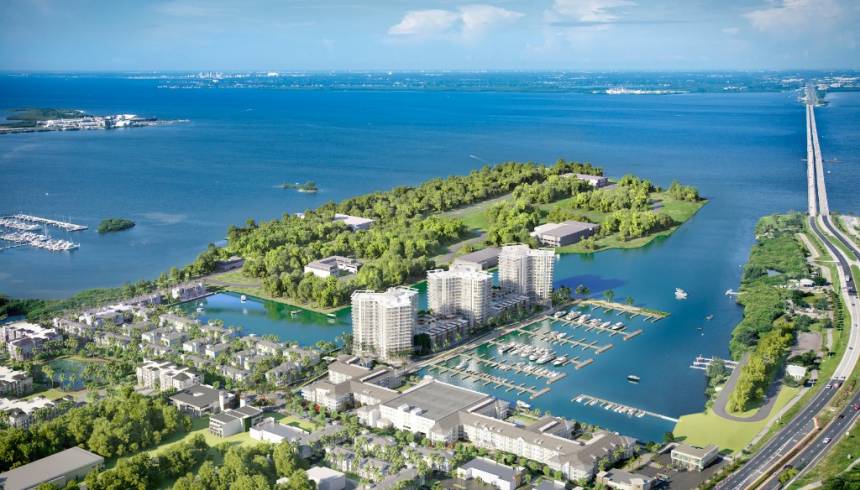 18 Apr 2020
New prestigious residential development at South Tampa Bay, Florida
New prestigious residential development at South Tampa Bay, Florida
At the Westshore Marina District with immediate access to 150-slip Marina, retail center, boat-up restaurant, landscaped trails and so much more.
Soar Above the Rooftops of the Westshore Marina District
Tampa is currently extending its high-speed elevated expressway to the median of Gandy Boulevard, an enhancement that will conveniently reduce traffic and congestion.
Drive, bike or stroll along Bridge Street, a palm tree-lined avenue that runs through the heart of the community and passes the soon-to-be announced restaurant immediately to the right of the entrance and continues past apartments and town homes with designs inspired by the coastal locale.
A Home for Your Boat, a Home For You
Having this state-of-the-art marina right on the doorstep allows boat owners to cruise from their home onto the open waters of Tampa Bay and beyond, making this lifestyletotally unique from any other community on Florida's west coast. The all-new destination also includes a waterfront promenade and will soon feature even more landscaped trails perfectly suited for sunset strolls and morning jogs.
Each contemporary, flow-through floorplan showcases premium appliances, oversized balconies ideally suited for relaxation and entertainment, and stunning floor-to-ceiling views of Tampa and the bay.
Luxurious residential amenities include a spacious resort-style deck with pool and spa, well-appointed private Pointe Club, and a fully equipped wellness center. And of course the Westshore Marina District's finest retail and dining are just a few moments away
Discover Your New Address
The South Tampa Bay district represents one of the most popular and exciting new neighborhoods, this new development is ideally positioned and is a premier residential opportunity.
For more details about this exclusive new development, you can contact our team on ec@ecsmproperty.uk.com