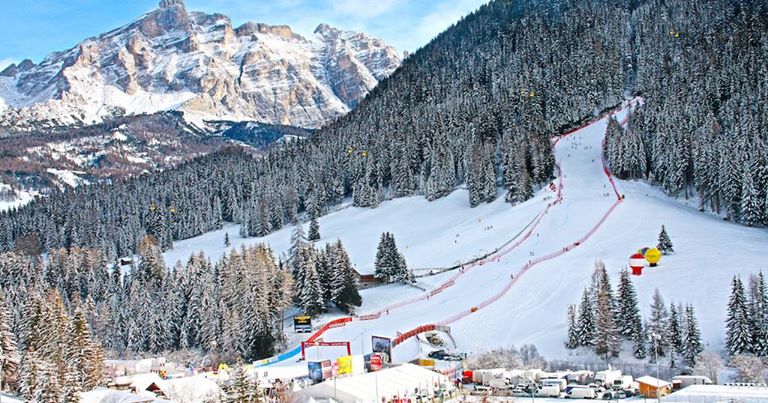 14 Nov 2019
Winter events in 2019/20 season in Alta Badia, South Tyrol, Dolomites, Italy
Highlights of the most popular winter events in the 2019/20 season in Alta Badia:
Christmas Markets open from 6. December:
The traditional Christmas markets with the stalls and wooden huts offering local food produce, South Tirolese handicrafts, traditional music will welcome visitors to the area from the first weekend in December up to 8. January. In addition to the well-known Christmas markets in the bigger towns of Bolzano and Merano, some of the villages as Corvara and San Casciano in Alta Badia are also organising such events to give a true taste of the local culture for those visiting this part of Italy.
World Cup skiing championship 22-23. December
Man's downhill skiing event at La Villa, the well-known Gran Risa slope -a highlight of the winter season for many skiing enthusiasts
The Giant Slalom on the Gran Risa Slope in Alta Badia and the Downhill Race in Val Gardena count amongst the great classic competitions of Alpine skiing and the night-time Parallel Giant Slalom on the Gran Risa is one of the most popular races among the spectators. At La Villa you will find the best skiers in the world compete against each other.
Sellaronda Skimarathon on 27. March 2020
This international ski touring night marathon, is a team race for trained ski tourers across the Dolomite passes of Campolongo, Pordoi, Sella and Gardena. This is a competition for teams of two. It is a technically challenging competition which is suitable only for expert skiers in this discipline. The athletes participating in the Sellaronda Skimarathon have to manage 42 km (26mi) with approx. 2,700 m (8858ft) of altitude difference.
A taste for skiing- a gourmet event in the participating mountain huts from December to April
The essence of this event is that Michelin-starred chefs make a guest appearance Local and international gourmet chefs will be cooking in one of the participating ski huts on the ski runs in Alta Badia, for which they will create a special dish that will be on offer throughout the winter season.
The dishes created by the chefs are made extra special by the fact that they each have a particular story attached to them featuring top-quality Italian products that are known and appreciated all over the world.
Part of the gourmet event is the so called "Sommelier on the slopes" event where you can taste some of the finest vines of South Tyrol combined with the many food delicacies of the area.