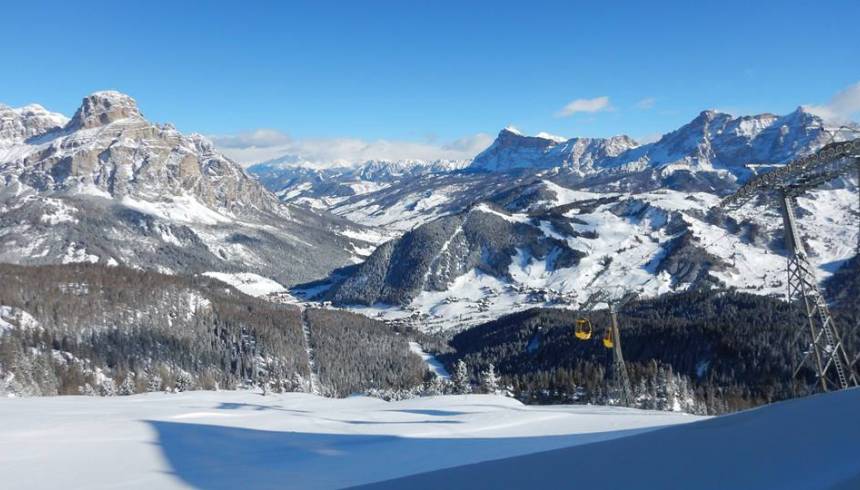 14 Nov 2019
Start of the new skiing season in Alta Badia, South Tyrol, Dolomites, Italy
Even though we are officially still in autumn, across most of the Dolomites the first snow fall has arrived this week, bringing in most areas over 40 cm of the white stuff across the mountains and valleys and more snowfall is expected in the next few days. So all in all, it is looking good for the beginning of the new winter season.
The official opening of the skiing season this year is set for5. December when most of the 53 ski lifts across Alta Badia will start to operate. The opening times are from 8:00 am till 16:45 pm.
Some interesting facts about the Alta Badia skiing area:
Height:1300- 2778 metres above sea level
Skiing season: December to April.

Ski lifts: 53
Skiable Area: 130 km (74 km blue, 47 km red , 9 km black)
Connected to: Dolomiti Superski 500 kilometres of pistes.
Other positive notes:
No queues for the ski lifts
Ski slopes exceptionally well groomed every night
Most slopes equipped with snow canons to provide an extra boost of the white stuff
Safety on the slopes overseen by the Alpini and Carabinieri police forces in their motorised sledges