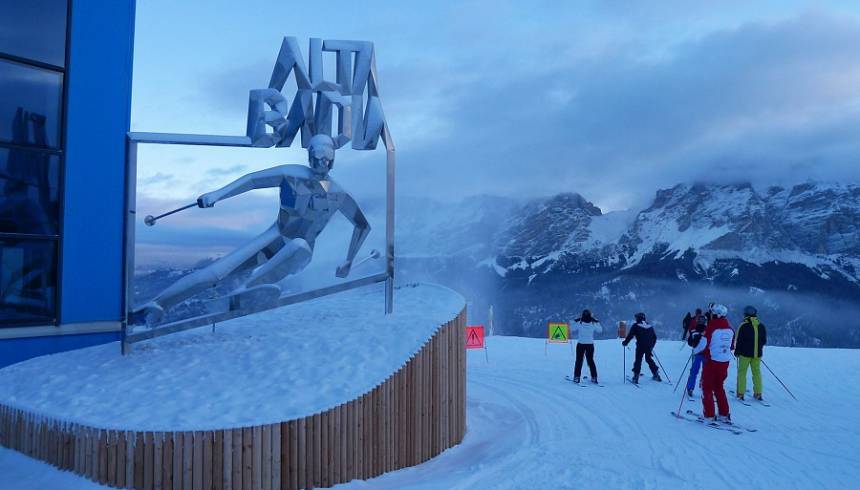 13 Oct 2019
GET INSPIRED BY ALTA BADIA IN SOUTH TYROL BEFORE FOR YOUR NEXT WINTER HOLIDAY
When deciding where should you book your next ski holiday, here are some key points you should consider about Alta Badia with 53 ski lifts and a connection to the Dolomiti Superski area which covers over 1200 km of skiable area. One ski pass gives you access to endless fun on the slopes.
1.) Unbeatable access to the ski circuits: The central location of the sun-kissed Alta Badia ski resort is as unique as the panoramic views it commands. With access to 500 kilometres of connected slopes in the Dolomites, you won't want to take off your skis! And as the Alta Badia resort is the entry point for the Sellaronda and the Gebirgsjägertour, you can tackle a new Alpine ski circuit every day.
Skiing your way around the Sella massif is one of the true highlights of any winter holiday in Alta Badia. It is among the most stunning ski circuits the country has to offer. Thanks to the perfect location, countless cable cars and lifts and wonderfully slopes, you can cover around 40 kilometres of slopes within a day.
Best of all: this superlative route leads you across four Dolomite passes – the Campolongo, the Pordoi, the Sella and the Gardena.
2.) Wold class quality ski slopes: In order to cater perfectly to all target groups, the Alta Badia ski resort has to provide top-class slope conditions, unmatched quality slope grooming and a highly enthusiastic team – and it delivers on all counts. Regardless if there is natural snow fall or not, in Alta Badia from early December when the ski lifts re-open, all slopes are covered with snow thanks to the most modern snow canons and ecquipment and of course the investment in this area.
3.) Meet some eminent sport personalities on the slopes: For two days in each December, Alta Badia is transformed into a ski racing scene as the world's best giant slalom performers battle over every last hundredth of a second on the Gran Risa slope in La Villa. This unmissable event at Alta Badia offers a unique opportunity for winter sports fans to see their idols in action up close and personal!
If Alta Badia offers what you're looking for in a ski resort, book your winter holiday now and get ready to enjoy a legendary skiing experience.