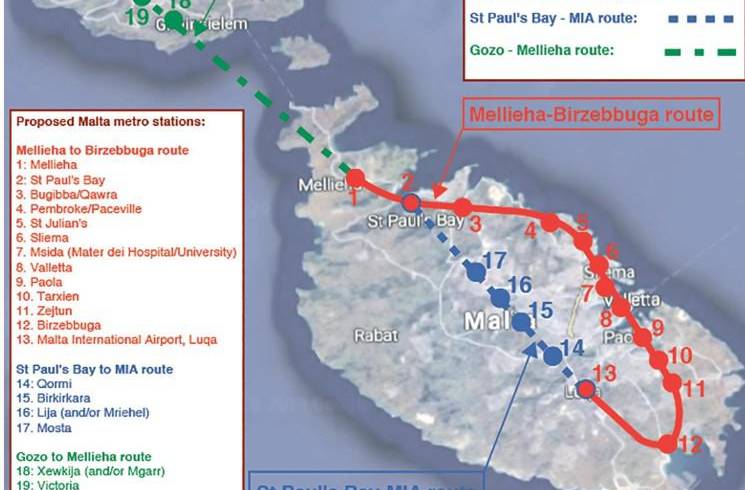 27 Aug 2019
Valletta to Gozo in 30 minutes: what a metro in Malta could look like
The Architect behind the idea of Malta Metro,Konrad Xuereb, a director at KonceptX, an architectural and structural engineering firm with offices in Malta and London, believes that his proposal is not only feasible, but could solve many of the island's traffic related problems
He is proposing a national metro system to be carried out in three phases. Based on the use of two tunnel boring machines, the first phase of the proposed metro could take just five years to be completed. The second and third phases would be anticipated to take a further two and three years respectively.
Travelling by metro from Valletta to the airport would take 15 minutes

Would tunnels destroy archaeological remains?
And as for the impact digging a tunnel could have on the island's geology, Dr Xuereb said the Malta metro tunnel would predominantly be located at a depth of approximately 25 metres below ground level, dipping gently under the channel.
A national metro system would also drastically reduce the number of cars on the road – cutting down on pollution from vehicles, with significant cost savings in healthcare and increased quality of life. "There is a strong need for Malta to address the public transport system holistically with a permanent connection to Gozo forming part of such a system. An underground metro will turn the nation's current transport challenges into an opportunity," Dr Xuereb said