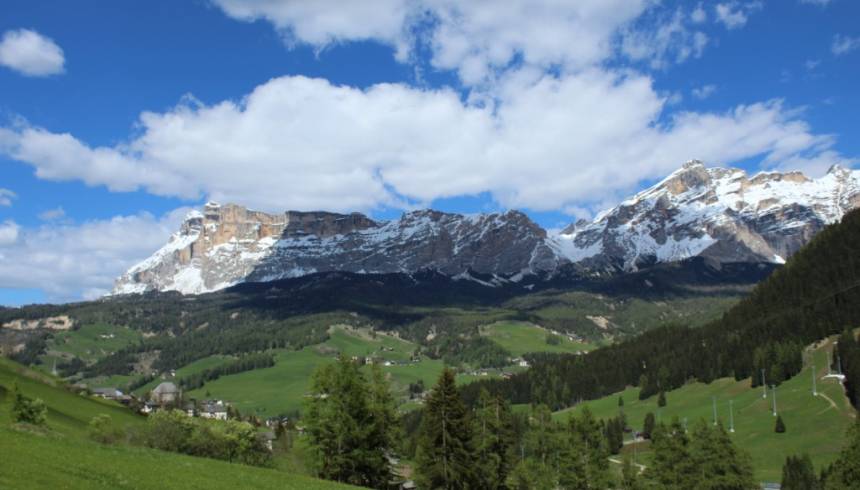 1 Aug 2019
Why not play a game of Golf at the Gran Risa slope in La Villa, Alta Badia, South Tyrol, Italy
On Saturday, 3.August the Gran Risa slope turns into a golf course in Alta Badia. Why not try a game of golf in the Dolomites?
Professional golfers, ski champions and the best amateurs will compete on the "gobes dl giat" for a PAR 3 Contest, the first ever on an alpine ski world cup slope
The event starts at 6:30 PM at the finishing area of the Gran Risa slope- the scenery every year in December of the World Cup Skiing Championship.