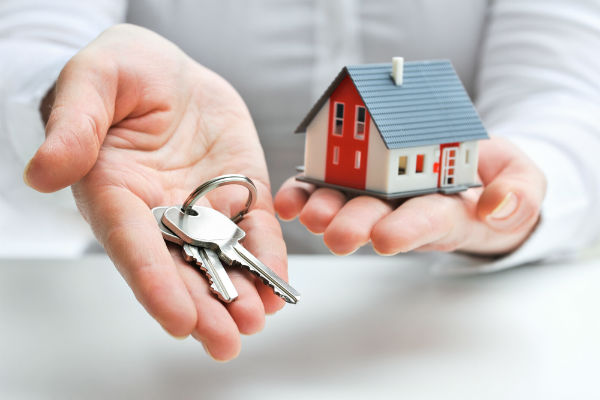 12 Jul 2019
How to sell your home within a reasonable time frame if you need the funds for your property purchase abroad
If it feels like selling your home is taking forever you're not alone. New research by some of the most popular property portals has found that more than a quarter of properties currently for sale have been on the market for 6-12 months.
Of course, a number of factors influence the property market, from the overall demand to the price and presentation, the seller can make a few simple changes to the property for sale to attract more potential buyers.
If some properties are selling in your closest area and you do not get much interest after listing your property for a few months, it could be that the asking price is too high.
Here are some general tips to consider when you are selling a home:
1. Have your property at its best before putting it on the market
If your listing isn't presentable then it could limit its appeal to potential buyers.
The majority of listings will receive most of the interest in the first two weeks of being on the market. So you should have at least five good quality photos, a floor-plan and a detailed description of the property once it is listed.
2. Give the best first impression
First impressions do count. Buyers will make an initial assessment of the property exterior before they enter.
Tidy up the outside of your home, if needed put a new layer of paint on the front door, cut the grass, make the garden presentable.
3. Use the professionals
Try to use the most up to date tools and technology to market your property. Preferably use an estate agent specialist in your area to list your property with. It would be advisable to get a professional photographer to take some images of your property so you stand out even more from the competition.
4. Clear up the interior space
It's important to help buyers picture themselves in your home. To achieve this, firstly tidy up and de-clutter the property by putting personal items like photos, paintings, memorabilia away.
5. Not everyone likes animals
Pets and property viewings rarely mix – make sure any dogs, cats or other pets are out of the way during viewings. Also do not forget to hide the litter trays too.
6. Listen to advice
If you engage an estate agent to market and sell your home, listen to their advice. They deal with many different vendors and buyers and are aware what is appealing or what would be off putting to clients.
7. Be accommodating
When buyers are asking for a viewing appointment, it can be sometimes challenging to find a suitable time for all parties. Sometimes it could be easier if you leave a pair of keys with your agent who will conduct the viewings at your property. Byers often feel uncomfortable with the owners around.
8. Plan your price
Setting a realistic price for your home is crucial. It depends on various factors (how much renovation and updating you have done; how quickly you want to sell). It is always important to have a strategy.
Have a professional valuation done to get the real market value of your property. Nowadays it is fairly simple to research for how much were sold similar properties in your neighbourhood or even street. You should be prepared to negotiate if you are really keen to sell and have a minimum price in head you would settle for.