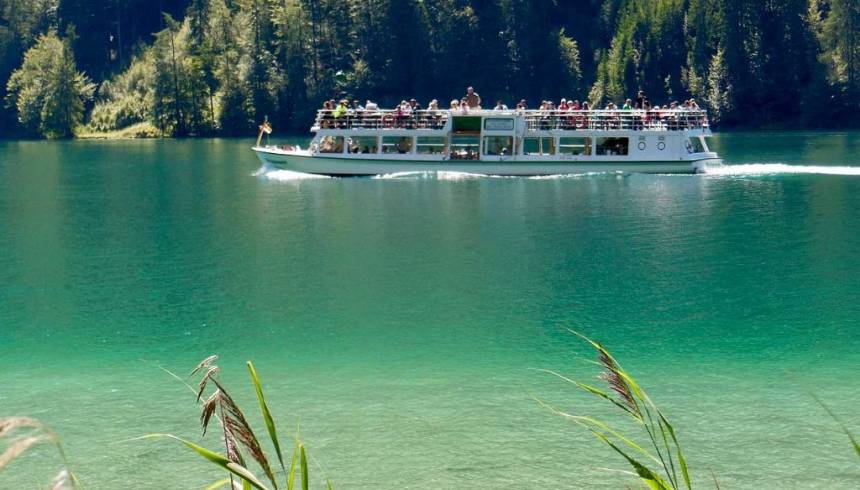 3 Jul 2019
While visiting in summer- while not try some boat trips in Carinthia
Cruising on Lake Ossiach
Explore the lake like the Emperor Charles V with the ship between the Burg Landskron castle and the Stift Ossiach abbey or enjoy the tour with a possible interruption at the Kanzelbahn station, the waterfalls in Sattendorf valley or the 'Bleistätter Moor' nature reserve.
Every Wednesday (July–August) "Schiff & Grill"; boat tour is free of charge.
Tours from April to October: according to time schedule.
Round trip duration duration: 1 h, 2 h, 2,5 h - stopover possible.
Cruising on Lake Weissensee
Cruising on Lake Weissensee is pleasure pure, ideal for relaxation and a nature adventure for guests of all ages and the entire family!
The unique view to the surrounding mountain world in Carinthia's Nature Park lets the hearts of the Lake Weissensee cruising guests beat faster.
Scheduled services start on Mother's Day and finish on the last Sunday in October.
Lake Millstätter See Cruise
Lake Millstätter See is about 12 km long and up to 2 km wide and is situated at an altitude of 588 m.
With a depth of 142 m it is not only the deepest but also the warmest of Carinthia's bathing lakes. It invites you to wonderful walks and offers also cultural places of interest on the sunny northern shore as the monastery of Millstatt.
Tip: Sunday brunch: every Sunday from April to October
Boat trips on Lake Wörthersee
It doesn't matter if it's spring, summer or autumn. Lake Wörthersee shows itself in the best possible light in all seasons of the year.
Learn more about architecture, culture and nature. Enjoy the "adventure" boat trip with breakfast on board or choose from the great gastronomic offers.
Drau River Cruise
The panoramic glass roof - the upper deck is available for you with great views, even on windy, rainy and cloudy days.
Start the journey in Villach city center with possible interruption at Schloss Wernberg castle or start in St. Niklas/Faakersee for a trip to Villach and back.
Jazzbrunch every 2nd Sunday in July and August