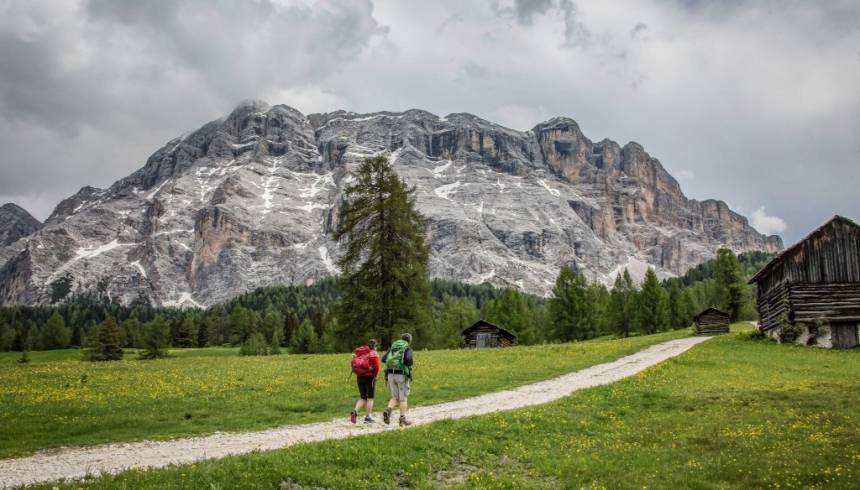 24 May 2019
Pristine nature, a rich cultural heritage and ancient traditions: welcome to the hiking village La Val in Alta Badia, Dolomites, Italy
The 1st of June the hiking marathon Tru Pra starting from La Val, in the heart of the Ladin Dolomites, leads the hiker step by step, for 26 km through the Rit meadows up to Ciamploret and to the Armentara meadows.
The paths wind at the foot of the impressive Santa Croce massif, through flowery meadows and under a clear blue sky. It is a magical fusion of lights and colours.

Just a few meters after the start of the hiking marathon in the center of La Val, hikers are immersed in a unique natural and cultural landscape that has arose thanks to the conscientious work of our ancestors.

Those who want to cut the half marathon a little shorter can take the shuttle service from one point to another.

Enjoy the cultural and natural landscape of a unique beauty at the foot of the imposing Santa Croce massif.
Recommended equipment
Solid footwear suitable for outdoor sports
• Backpack with first aid kit
• Adequate clothing and extra change of clothes
• Mobile phone
• Bottle to refill the refreshment points