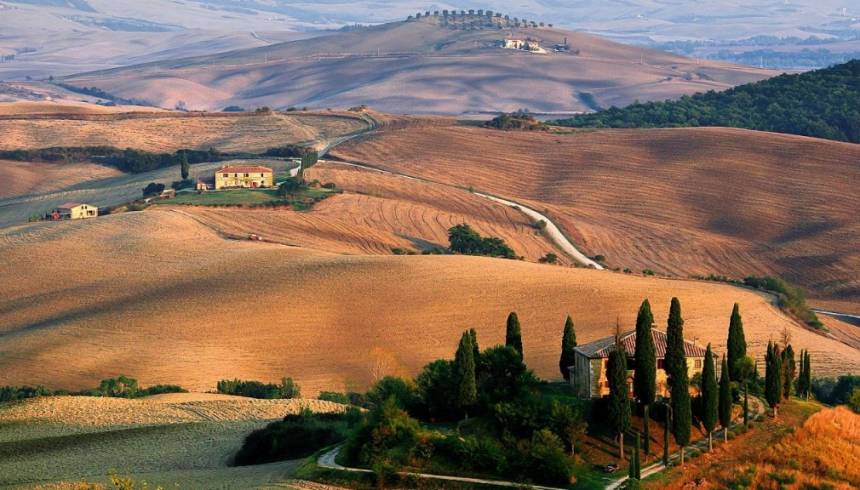 4 May 2019
Tuscan Prime Home Market Sees Uptick
Foreign buyers have been key to driving up prices
Luxury home values in the Italian cities of Florence and Lucca rose 1% in 2018, a sign that Tuscany's decade-long housing downturn has begun to reverse.
Over the past decade, Tuscan prime home prices fell roughly 40% . The positive housing outlook was published Tuesday, the same day official sources reported that Italy's economy grew a modest 0.2% in the first quarter, effectively ending a short-lived recession, according to national statistics bureau ISTAT.
Foreign buyers have been key to stabilizing and driving the modest uptick in home prices in the country's northern region.
The majority of buyers key focus is on the unrivalled lifestyle on offer.
The government has also made a concerted effort to attract foreign investors, including an annual flat tax on wealthy foreigners of €100,000, which has attracted 150 ultra-high-net-wealth individuals to apply for residency last year.
Also as a result, the Real Estate agents are reporting growing interest in homes over €10 million. Affluent buyers from the Middle East, the U.S., the U.K., India and Belgium-Luxembourg have been the most active in Tuscany.
The number of foreigners living in Florence, for example, has soared more than 38% to more than 60,000 individuals from 2012 through 2018. Likewise, the number of foreign residents has also grown by nearly one-third in the Tuscan cities of Pisa and Lucca during the same period.
Cities outside of Tuscany also recorded luxury home price growth in 2018, including Venice, where prices rose 1.5% last year, as well as Lake Como and Rome, which both logged 0.5% growth.