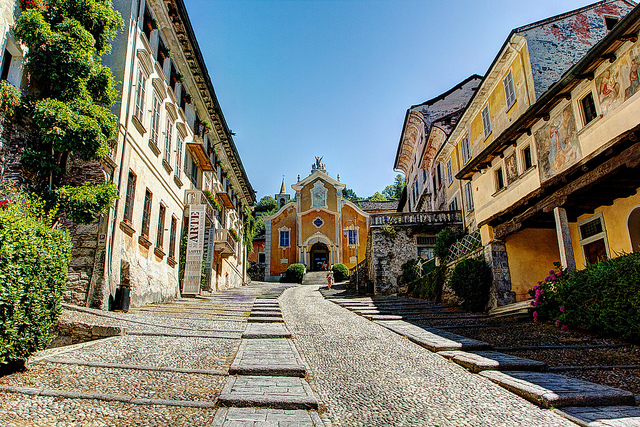 17 Apr 2019
Colle di Val d'Elsa- the chrystal city in Tuscany, Italy
Colle Val d'Elsa is located in the Siena territory. Set very close to the path of the historic via Francigena, in its heyday the town was populated by pilgrims and wayfarers, who stopped here to rest at the foot of its characteristic tower houses.
The village is home to these buildings that were once homes and which today combine to create a unique skyline. One of these towers stands out for having been the home of the artist Arnolfo di Cambio, a sculptor and architect and student of the famous Nicola Pisano.
Colle Val d'Elsa has always been an important city for the political and commercial dynamics of the past: it was a central point in the war that pitted Florence and its territories against Siena. Through the entrance gate, you'll find yourself in via Gracco del Secco, a road that crosses the historic village and home to large residential palaces and hotels.
Art and craftsmanship are two activities that never faded here: for centuries, Colle Val d'Elsa has been the capital of crystal, so much so that it's been nicknamed the Bohemia of Italy. Chalices, plates and glasses are created with a mix of mastery and technique still observed today, making the town the producer of nearly all the crystal manufactured in Italy. To learn about the tricks and admire the art of glass-blowing, you can visit the Museum of Crystal or enjoy a demonstration during some of the events held in the historic centre on occasion.
The oldest part of Colle, known as Colle Alta, is permeated with an atmosphere of great history and exceptional views. For those wanting sweeping views, head to the Baluardo, a stronghold boasting a panorama of the entire valley.